It will take me a while but I am going to make a profile list of the top Neocons in the US and Israel
US
Richard Perle
Trilateral commission
CFR
American Enterprise Institute
PNAC author
IASPA author with Feith and Wumser all of whom participated in Likud policy deliberations
Notable IASPA paper *Israeli Clean Break
Resigned from chairman of the Defense Policy Board 2003
Resigned from DOD Feb 2004
Started Trireme Partners Inc with Henry Kissinger.
Was a Scoop Jackson Democrat with Wolfowitz, Feith and Abrams.
Advisor to Israel.
In the 70s was accused of Spying for Israel and leaking classified information about the CIA to Russia.
Jewish Institute for National Security Affairs
Involved in the OSP
Championed the fabrications that led to a war with Iraq.
Business associate to Conrad Black of Hollinger International Inc. (the mass media conglomerate) Perle is the Director and Co-Chairman
Hollinger Digital Inc. Holliger invested in Trireme.
Director of Jerusalem Post Publications
Washington Institute for Near East Policy
Board of Directors for Autonomy
Global Crossing, Advisor/Lobbyist (communications and data collecting)
Hudson Institute (with Abrams and Libby)
Absoulte Zionist
Dual citizen with Israel
Douglas Feith
Former Under Secretary of Defense for Policy (resigned Aug 8th 2005)
CFR member and speaker
ISAPA *Israeli Clean Break with Perle and Wumser
Scoop Jackson Democrat along with Perle, Wolfowitz, and Abrams
Created the Office of Special Plans the OSP then piped lies from Israel and the INC to the Office of the vice president who gave them to Bush who actively asked for excuses he could use to get his war which is evident by the DSM as well as testimony by former CIA director George J. Tenet.
Ran the OSP out of his office as Undersecretary of Defense for Policy in the DOD
His underling Larry Franklin was caught spying for Israel. (Franklin passed top secret documents about Iran to Israeli spies who worked for AIPAC)
"Franklin and Harold Rhode (Douglas Feith's top specialist on the Middle East) held secret meetings in Rome, and "subsequently in Paris," with Iran/Contra arms dealer Manucher Ghorbanifar. These meetings were arranged by longtime Republican operative Michael Ledeen."
Note here how that then connects back to Abrams who got a pardon for his involvement in the Iran Contra affair. Note also that Iran contra also relates to Libby who was the lawyer for the Mossad agent Marc Rich who also got a pardon and who made money on aluminum scams with the Russian oligarchs namely Oleg Derpaska.
Feith and Perle both profited from the IAI a bogus interest group for Turkey that was in essence just a lobby for more defense spending with Feith being the CEO and sole share holder!
Feith worked for Perle in 1982 and got his job in the DOD largely because of Wolfowitz.
Feith had Israeli generals meeting him in his office in the run up to the war with Iraq who met him there with no clearance, not signing in and not being escorted.
Cooked up the WMDs myth with Wolfowitz and cooked up the bogus Iraq-Al Qaeda connections which were then leaked to Zionist journalists
White House Iraq/Information Group or WHIG
Director for the Foundation for Jewish Studies
Special Counsel to Assistant Secretary of Defense Richard Perle
Former Attorney for Northrop Grumman (who has gotten the third largest defense paycheck from Uncle Sam after Lockheed and Boeing for the last 6 years in a row.)
Managing Attorney for Feith & Zell, P.C. (a merger with an Israeli law firm who now deals with reconstruction contracts coming out of Iraq)
Absoulte Zionist
Northrop Grumman by the way makes technology for remote controlled flights.
UPDATE
Feith Referenced Fake Company As Evidence Of Pre-War Ties Between Iraq And Bin Laden
Fieth gave a briefing lol to Lewis Libby about it ha ha ha it can not get any more crooked. They are just flat out making things up. Fieth is knowing lying about Bin Laden as well as Al Qaeda. Whst strikes me the most about this whole thing is how easily disproven this lie is. The Dutch Company does not even exist.
But we know who did REALLY use a REAL Dutch front company of 911, the Israeli Mossad! Talk about projection. Wow.
Paul D. Wolfowitz
President of the World Bank (appointed in 2005 by Bush)
Trilateral Commission
American Enterprise Institute,
PNAC author
CFR
Bilderberg
Department of Defense Director of Policy Planning
consultant for Northrop Grumman who has gotten the third largest defense paycheck from Uncle Sam after Lockheed and Boeing for the last 6 years in a row.)
Teacher of Lewis Libby who is also a consultant of Northrop.
Washington Institute for Near East Policy
Studied under Allen Bloom a student of Leo Strauss
Was a Scoop Jackson Democrat with Abrams and Perle working for Henry Jackson in 1969
Rand Corp
Kept quite about the East Timor abuses when he was the Ambassador to the Republic of Indonesia.
State Department's Policy Planning Staff 81-82
Was in Skull and Bones at Yale
Taught for 2 years at Yale in the Department of Political Science (Libby was a student, how well he taught him to lie for Israel)
Drafted Defense Policy Guidance" with Libby and Khalilzad (this later became the core of PNAC ideology)
OSP member (possibly the leader)
WMD myth maker which he openly admitted without shame or reprisal.
Absoulte Zionist
Dual citizen with Israel
(This is unconfirmed but It is also reported that he licks his own comb and kicks puppies)
UPDATE
Wolfowitz has now resigned from the head of the World Bank because he got caught getting his GF a job under Rice at triple the usual pay. And illegal raises.
Elliot Abrams
(Bush's Henry Kissinger)
Iran Contra criminal (convicted and then pardoned by George Bush Sr.)
A butcher of Central America ( El Salvador, Honduras, Guatemala, Nicaragua and Panamal) in particular he helped cover up the El Mozote Massacre.
Deputy assistant to the president
The point man for Israel-Palestine conflict policies.
A Scoop Jackson Democrat like Perle, Feith, and Wolfowitz
American Enterprise Institute
Charter member of PNAC
Advisory council member of the American Jewish Committee
Trotskyite and Globalist
CFR member
Hudson Institute (with Perle and Libby)
"In 1992 Abrams helped form the Committee for U.S. Interests in the Middle East, which was actually a committee to ensure that U.S. policy was aligned with the Likud party in Israel. Other members included Perle, Feith, Gaffney, and John Lehman, among dozens of other neoconservatives and pro-Israel hawks"
Wrote PNAC's "Present Dangers: Crisis and Opportunity in American Foreign and Defense Policy" -this was edited by William Kristol and Robert Kagan.
Perle was his Mentor
Straussian neoconservative
Absoulte Zionist (perhaps the most feverish one)
Dual citizen with Israel
Lewis Libby
Cheney's former chief of staff from 2001 until October 2005
Also named Cheney's assistant for National Security Affairs
wrote Defense Planning Guidance with Wolfowitz and Zalmay Khalilza (this later became the core of PNAC ideology)
Studied under Wolfawitz at Yale
Hudson Institute (with Perle and Abrams)
PNAC author
Co-wrote PNAC's (magnum Opus) Rebuilding America's Defenses: Strategy, Forces, and Resources for a New Century (the New Perl Harbor doctrine)
Lawyer for 15 years for the wanted Mossad agent Marc Rich (Zionist billionaire who was pardoned by Clinton) .
OSP member
OVP (WHIG) as well
He wrote the Anthrax speech Colin Powell gave to the UN.
Helped foster with Cheney the "Saddam Hussein met with lead hijacker Mohamed Atta" myth.
Indicted for the Plame Affair
Caught up in Niger-gate
A federal grand jury charged Libby with five felonies alleging obstruction of justice, perjury to a grand jury, and making false statements to FBI agents.
He is currently on trial and spilling the beans.
And this might not be relavent but just to get into this guy's head, he wrote a book "
The Apprentice
" detailing underage rape and sex with animals (alive and dead).
Absoulte Zionist
Dual citizen with Israel
UPDATE
Libby was found guilty on four of the five charges against him and is now facing at least 15 years in jail.
Marc Rich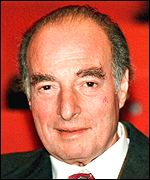 Marc Rich is a Mossad agent who has too many crimes to list.
September 19, 1983, by a U.S. Federal Grand Jury on more than fifty counts of wire fraud, racketeering, trading with the enemy and evading more than $48 million in income taxes. The Mass Media only reported his tax evasion.
Rich made a fortune by illegally trading with countries like RUssia and Iran which had embargos placed on them. While the US and Europe were containing the USSR the Israelis were secretly trading with them at lucrative prices in exchange for Jewish immergrants and Nuclear technology.
Rich made tens of millions helping the Oligarchs loot Russia. Too understand how in deatil I suggest getting hte book "Godfather of the Kremlin," by Paul Klebnikov.
Quote:
" Rich dealt in oil, aluminum, zinc and other raw commodities.
He'd strike a deal with the local party boss, or the director of a state-owned company," Klebnikov told Dreher. "He'd say, 'OK, you will sell me the [commodity] at 5 to 10 percent of the world market price.

" 'And in return, I will deposit some of the profit I make by reselling it 10 times higher on the world market, and put the kickback in a Swiss bank account"
Durring the embargo against Russia when they invaded Afghanistan Rich ignored it and sold Wheat to Russian KGB who in turn distributed it for their own profits, which gaining Rich some nasty allies.
Rich was Russia's largest trader in Aluminum and Oil, exporting what he got for way below the market price by using fraud and all kinds of dubious means, he flooded Western Markets. The Russian people were being robbed by Rich and the Oligarchs to the point of starvation. Rich and his partner Pincus (Pinky) Green took advantage of this (particularly the desperate young Russian girls thus the Mossad's infamous sex slavery and blackamiling schemes. The conditions these two helped create in Russia it what allowed for the massive sex slavery ring where by little boys were being raped to death on video. The Moscow ring led to arrested in California of Seth Bekenstien Jan 4th 2000 and then Victor Razumov. If you remeber
that story
. (CNN finaly reported portions of it two month after it had already leaked on the web.)
Marc Rich and Pinky Green swindled Americans out of hundreds of millions. By the way Marc Rich's hometown Antwerp is where the majority of Extacy sent to America is created ~75% of which is controlled by Israeli mafia. Remeber the case of Sean Erez....
In April, 1980 durring the Iran Hostage crisis Marc Rich purchased six million barrels of oil from the Iranian government and sold it on the world market. Payments were made fraudulently through American banks and illegal use of American telecommunications facilities. He made hundreds of millions.
When Rich was charged with tax evasion involving money laundering through the bank of New York (on money he made illegally to begin with) in the US Israel's Prime Minister Ehud Barak called Clinton and asked him to pardon Rich. So did the head of the ADL Abram Foxman. Shabtai Shavit (Former Mossad chief until 1996) also wrote Clinton a letter. How interesting that all these Zionists leaders threw their support behind Marc Rich.
Quote:
Ehud Barak, then Prime Minister of Israel, intervened on Rich's behalf by calling Clinton twice. Rabbi Irving Greenberg, Chairman of the Holocaust Memorial Council, pled for the Presidential pardon in a letter written on the stationery of the sacred organization he heads. Calls went out to Clinton from Mayor Ehud Olmert of Jerusalem; from Abraham Foxman, head of the Anti Defamation League; and from dozens of other Jewish and Israeli leaders and philanthropists.
Marc Rich's wife also donated million to Hillary Clinton in her Senate campaign (part of why she moved to New York) and also money to the Clinton Presidential library. Clinton also got caught giving government grants ($11,000,000 worth!) to yeshiva (Jewish schools) in NewSquare New York that did not even exist. The money was 'redistributed in the commuunity' and Hillary just so happened to get 99% of the vote in New Square New York. They voted for her 1,359 to 10. Yet neighboring areas of Hasidic Jews voted overwhelmingly for Lazio her Republican opponent.
Four men from New Square who set up the fake schools, Jacob Elbaun, David Goldstien, Kalmen Stren, and Benjamin Berger ALL had their sentences comuted by Clinotn just hours before he left office.
Clinton gave Rich a pardon in his last hour in office as President of the United States. The MSM mentioned nothing of Rich's crimes aside from the 48 Million he owed in taxes.
Rich illegaly bought oil from Iran from Israel durring the Iran hostage situation and althrough Iran Contra. He sold the oil to the Western distributers in the US and made another fortune because of his monopoly.
Leo Wanta revealing the Rich is Mossad
and
more here
This connects to the murder of Vince Foster.
From 1985 to 2000 Marc Rich, the good buddy of the Clintons, had a lawyer named Lewis Libby, Cheney's former Cheif of staff who wrote books about girls being raped by animals. This just shows you how fake the Republicans Vs Democrats paradigm is and how wickedly messed up Libby and the PNAC Neocon crowd are hanging out with such theifs and perverts.
To save time I want to quote myself from something I wrote earlier about Rich. This explains current dealing between the company Rich founded Glencore and Rusal which is owned by the Russian Oligarch Oleg Derpaska. The deal is set to close soon in April 2007.
Quote:
Hillary and Bill took money from the Israeli mossad agent Marc Rich and his wife. Hillary also has her own private
slush fund
(the children's defense fund) which took money from the Mossad. Clinton gave Rich a Pardon and this guy was involved in Iran Contra, a prostitution ring of kidnapped children from Russia and Brazil and the looting of Russia with the Russian Oligarch Oleg Deripaska.
The London Stock Exchange protects all
these people
from going to court. We call them the London Money powers. Forbes still list Rich in the top Billionaires and beleives he is still actively trading. It is as open a secret as Israel's nuclear arsenal that the world just sort of rolls its eyes at and says well that's Israel, different (no) rules apply.
It was only last
October
that Rusal and Sual was set to merge and look and behold their mining assets are owned by the Glencore which Marc Rich (the founder and criminal zionist mossad agent who was a felon on the run until Clinton gave him a pardon the night before he left office and who I may remind you used the zionist Lewis Libby (of Plame affair fame as well as Cheney's former cheif of staff and PNAC author) as his lawer for 15 years, is "said" to have sold off. Rusal is owned by the Oligarch Oleg Derpaska. The deal will close April 1, 2007.
Nothing new here aside from wanted criminals living out in the open protected by the LMP and running nuclear poisoning schemes liek this one which the MSM foamed at the mouth out trying to out do one another as to who could parrot the zionist agenda and smear on Putin the loudest.
More on the Russian Oligarchs and the Litvinenko scandal here.
This is at the bottom of the other atricle I wrote the other day linked by whatreallyhappened.com but, for those who know the history of the oligarchs and just want the latest on the poisoning scandal here you are.
Alexander Litvinenko
The Alexander Litvinenko affair, (which I am going to move to the Zionist scandals section, is becoming ever so interesting. Given that traces of polonium 210 were
found at Berezovsky's residence
and
Britain and Russia were on the verge of negotiating a new extradition treaty
it seems like
Litvinenko had plans to blackmail the oligarches.
We have double motive, means, and physical evidence of a very rare substance found in the home of the Oligarch who tried to frame Putin.
Yegor Gaidar (the former PM of Russia) is now having his daughter claim that he too was a victim of radiation poisoning. Interesting all these Zionists and the radio active meterial. We know which country
conducted tests
of radiation poisoning on unsuspecting children, Israel (with the pay check coming from America). 6,000 of the Sephardi children died shortly and thousands more died slowly afterward and some of people are still dying of living with handicaps. It was deliberate and basically an entire generation of Saphadic Jews were purposely poisoned under the direction of the Israeli Labor Party founders while Zionists Jews were left alone. They were creating the Israel that they wanted, the one good for the American MIC.
Once again all roads lead to Israel
.
As you can see that this player connects the dots between the Oligarchs the Mossad assasinations in
Syria and Lebanon
(scroll down) and now London and the US government.
Oh yes, using his typical tactic when the US and others were divesting from South Africa for its aparthied and placed an embargo on them it was Marc Rich who came and secured oil for the White South Africa regime, and in return the giant diamond trade went to the State of Israel and 5th avenue.
Dick Cheney
where to even start is this even necessary?
CEO of Hallibuton his wife was BOD of Lockheed
Had NORAD stand down
His OVP passed on the WMD lies created inthe OSP to the president
Abuses women, has a thing for "breaking" young boys, is a sexual deviant, flunked out of college twice, blah there is too much Cheney is the worst.
David Wurmser
Mideast adviser to Vice President Dick Cheney, his Iran specialist.
American Enterprise Institute (AEI)
The Washington Institute for Near East Policy
TheInstitute for Advanced Strategic and Political Studies (IASPS) -same place that made the Israel Clean Break Papers
He helped write the Clean Break Papers with Fieth and Perle.
His wife is a director at that Hudson Institute.
He wrote a book "
Tyranny's Ally: America's Failure to Defeat Saddam Hussein
" for the (AEI) American Enterprise Institute.
IN this as well as many other papers he wrote he called for a war with Iraq.
Helped create the OSP
He was questioned in the Plame affair but was not indicted.
Absolute Zionist
Dual Citizen with Israel.
William Kristol
Chariman of PNAC
David Frum
Wrote the axis of Evil speech for Bush
Henry Kissinger
too much to name
Michael A. Ledeen
same
Joe Lieberman
Robert Kagan

Hilary Clinton

S. Zakheim
I will update this when I Have time