Marc Rich and the Clintons this is from two of my earlier posts but now they have merged. -Ry
Marc Rich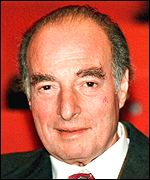 Marc Rich is a Mossad agent who has too many crimes to list.
March Rich was charged on September 19, 1983, by a U.S. Federal Grand Jury on more than fifty counts of wire fraud, racketeering, trading with the enemy and evading more than $48 million in income taxes. The Mass Media only reported his tax evasion.
Rich made a fortune by illegally trading with countries like Russia and Iran which had embargoes placed on them. While the US and Europe were containing the USSR the Israelis were secretly trading with them at lucrative prices in exchange for Jewish immigrants and Nuclear technology.
Rich made tens of millions helping the Oligarchs loot Russia. Too understand how in detial I suggest getting the book "Godfather of the Kremlin," by Paul Klebnikov. (who was killed)
During the embargo against Russia after they invaded Afghanistan, Rich sold wheat to Russian KGB who in turn distributed it for their own profits, which gained Rich some nasty allies.
In a nut shell when Russian state run companies like metals, oil and timber privitized they were not auctioned off to the highest bidder or to whoever could run them the best as was the plan. Instead Russian bureaucrats inside the Soviet government were bribed (and blackmailed) into making deals with nasty Zionists who they had made arrangements with. Yelson was hospitalized and Yegor Gaidar the PM brought in all his crooked friends. The Russian Israelis then gobbled up assets at basement prices and then re-sold them to third parties for their actual worth. They made enormous profits. They kept what they wanted and Russia had a new class of Billionaires the
Oligarchs
. Follow the link for more on that.
Rich was Russia's largest trader in Aluminum and Oil, exporting what he got for way below the market price by using fraud and all kinds of dubious means, he flooded Western Markets. The Russian people were being robbed by Rich and the Oligarchs to the point of starvation. Rich and his partner Pincus (Pinky) Green took advantage of this. (In particular they created hords of desperate young Russian girls... thus the Mossad's infamous sex slavery and
blackmailing
schemes.) The conditions these two helped create in Russia is what allowed for the massive sex slavery rings where by little boys were being raped to death on film. The films were then sold to Europe and America. The Moscow ring led to the arrest of Seth Bekenstien in California on Jan 4th 2000 and then Victor Razumov. If you remember
that story
. (CNN finaly reported portions of it two month after it had already leaked on the web.)
Hey after all Israel is a country whose president is up for
charges
of multiple
rapes
. But hey if it is not on the "news" then it did not happen. More of this sex ring was busted October of 2000 in Italy and the two reporters who reported on it
got fired
by Gad Lerner the owner of the Italian network. It was later
reported
in British papers. Reminds me of the Franklin Credit Union cover up with Boystown Nebraska... Just how did Jeff Gannon make references to internal government documents about the Plame Affair before it was public? I think it is easy to connect the dots when Rove was a leaker and he is who helped set up the fake Talon News Agency that Gannon was said to work for before being uncovered as a male prostitute, but that's another story (it's in
my book
). Back to Rich.
Marc Rich and 'Pinky' Green swindled Americans out of hundreds of millions. By the way Marc Rich's hometown Antwerp is where the majority of Extacy sent to America is created ~75% of which is controlled by Israeli mafia. Remember the case of
Sean Erez
....
In April, 1980 during the Iran Hostage crisis Marc Rich purchased six million barrels of oil from the Iranian government and sold it on the world market. Payments were made fraudulently through American banks and illegal use of American telecommunications facilities. He made hundreds of millions.
When Rich was charged with tax evasion involving money laundering through the bank of New York (on money he made illegally to begin with) in the US, Israel's Prime Minister Ehud Barak called Clinton and asked him to pardon Rich. So did the head of the ADL Abram Foxman. If the head of the ADL and the Leader of Israel were not enough to raise eyebrows, Shabtai Shavit (Former Mossad chief until 1996) also wrote Clinton a letter. And so did Rabbi Irving Greenberg, Chairman of the Holocaust Memorial Council. How interesting that all these Zionists leaders threw their support behind Marc Rich.
Quote:
Ehud Barak, then Prime Minister of Israel, intervened on Rich's behalf by calling Clinton twice. Rabbi Irving Greenberg, Chairman of the Holocaust Memorial Council, plead for the Presidential pardon in a letter written on the stationery of the sacred organization he heads. Calls went out to Clinton from Mayor Ehud Olmert of Jerusalem; from Abraham Foxman, head of the Anti Defamation League; and from dozens of other Jewish and Israeli leaders and philanthropists.
Marc Rich's wife also donated million to Hillary Clinton in her Senate campaign (part of why she moved to New York) and also money to the Clinton Presidential library. Clinton also got caught giving government grants ($11,000,000 worth!) to yeshiva (Jewish schools) in New Square New York that did not even exist. The money was 'redistributed in the commuunity' and Hillary just so happened to get 99% of the vote in New Square New York. They voted for her 1,359 to 10. Yet neighboring areas of Hasidic Jews voted overwhelmingly for Lazio her Republican opponent.
Four men from New Square who set up the fake schools, Jacob Elbaun, David Goldstien, Kalmen Stren, and Benjamin Berger ALL had their sentences commuted by Clinton just hours before he left office.
Clinton gave Rich and his partner Pincus Green a pardon in his last hour in office as President of the United States. The MSM mentioned nothing of Rich's crimes aside from the 48 Million he owed in taxes. They mentioned nothing of Green either (who had fled with RIch form the US in 1983 after they were both indicted.)
Rich illegally bought oil from Iran from Israel during the Iran hostage situation and all through Iran Contra. He sold the oil to the Western distributors in the US and made another fortune because of his monopoly. He also paid for it with fraudulent means. Boris Berezovsky futher Russian Oligarch saw Rich as a mentor and studied and copied his methods.
Leo Wanta revealing the Rich is Mossad
and
more here
This connects to the murder of
Vince Foster
.
From 1985 to 2000 Marc Rich, the good buddy of the Clintons, had a lawyer named Lewis Libby, Cheney's former chief of staff who wrote books about girls being raped by animals. This just shows you how fake the Republicans Vs Democrats paradigm is and how wickedly messed up Libby and the PNAC Neocon crowd are hanging out with such theifs and perverts. Libby of course is neck deep in the case of Plame/Niger/AIPAC Israeli spying and illegal trades.
To save time I want to quote myself from something I wrote earlier about Rich. This explains current dealing between the company Rich founded Glencore and Rusal which is owned by the Russian Oligarch Oleg Derpaska. The deal is set to close soon in April 2007.
Quote:
Hillary and Bill took money from the Israeli mossad agent Marc Rich and his wife. Hillary also has her own private
slush fund
(the children's defense fund) which took money from the Mossad. Clinton gave Rich a Pardon and this guy was involved in Iran Contra, a prostitution ring of kidnapped children from Russia and Brazil and the looting of Russia with the Russian Oligarch Oleg Deripaska.
The London Stock Exchange protects all
these people
from going to court. We call them the London Money powers. Forbes still list Rich in the top Billionaires and beleives he is still actively trading. It is as open a secret as Israel's nuclear arsenal, that the world just sort of rolls its eyes at and says well that's Israel, different (no) rules apply.
It was only last
October
that Rusal and Sual was set to merge and look and behold their mining assets are owned by the Glencore (formerly called MArc Rich Inc) which Marc Rich (the founder and criminal zionist mossad agent who was a felon on the run until Clinton gave him a pardon the night before he left office and who I may remind you used the zionist Lewis Libby (of Plame affair fame as well as Cheney's former cheif of staff and PNAC author) as his lawer for 15 years, is "said" to have sold off. Rusal is owned by the Oligarch Oleg Derpaska. The deal will close April 1, 2007.
Nothing new here aside from wanted criminals living out in the open protected by the LMP and running nuclear poisoning schemes like this one which the MSM foamed at the mouth about trying to out do one another as to who could parrot the zionist agenda and smear on Putin the loudest.
More on the Russian Oligarchs and the Litvinenko scandal here.
This is at the bottom of the other atricle I wrote the other day linked by whatreallyhappened.com but, for those who know the history of the oligarchs and just want the latest on the poisoning scandal here you are.
Alexander Litvinenko
The Alexander Litvinenko affair, is becoming ever so interesting. Given that traces of polonium 210 were
found at Berezovsky's residence
and
Britain and Russia were on the verge of negotiating a new extradition treaty
it seems like
Litvinenko had plans to blackmail the oligarchs.
We have double motive, means, and physical evidence of a very rare substance found in the home of the Oligarch who tried to frame Putin.
Yegor Gaidar (the former PM of Russia) is now having his daughter claim that he too was a victim of radiation poisoning. Interesting all these Zionists and the radio active material. We know which country
conducted tests
of radiation poisoning on unsuspecting children, Israel (with the pay check coming from America). 6,000 of the Sephardi children died shortly and thousands more died slowly afterward and some of people are still dying of living with handicaps. It was deliberate and basically an entire generation of Saphadic Jews were purposely poisoned under the direction of the Israeli Labor Party founders while Zionists Jews were left alone. They were creating the Israel that they wanted, the one good for the American MIC.
Once again all roads lead to Israel
.
As you can see that this player connects the dots between the Oligarchs the Mossad assassinations in
Syria and Lebanon
(scroll down) and now London and the US government.
Oh yes, using his typical tactic when the US and others were divesting from South Africa for its apartheid and placed an embargo on them it was Marc Rich who came and secured oil for the White South Africa regime, and in return the giant diamond trade went to the State of Israel and 5th avenue.
Now I used to have a lot more on all of this back when I was writing when the Clintons were at the helm but as you know all my websites were deleted shortly before I moved to Japan. I went over it on that first KUCI radio interview.
more