UPDATE on Aiyana Stanley-Jones. No shock here the cops lied.
Ry Dawson
Sleeping
7 year old girl murdered by a police officer in Detroit
, who is now on paid leave, was shot through through the head. "Coroner changes Aiyana's death certificate to reflect head wound"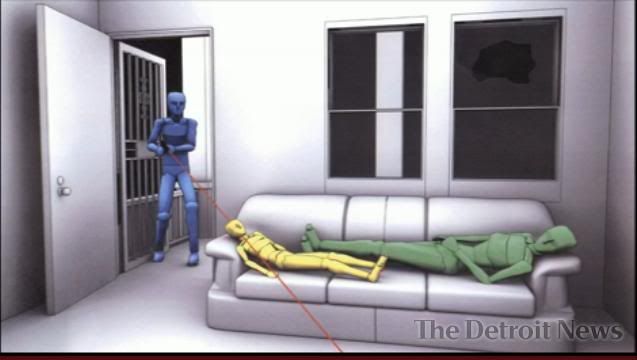 From The Detroit News:
She was shot in the head not the neck and there was no scuffle with the grandmother. The pig shot her in the head. The door wasn't even locked, the cop just kicked it open.
This is a police state. Celebrity wanna be police trying to act like tough cowboy type roles, forget that the people they shoot are real and die forever. This cop was put on paid leave. Probably I would bet he has plenty of blackmail on other cops that they've done together that just wasn't on film. They stick together an lie for each other because each one has enough to bring the rest of them down.