The Obama Doormat. Perfect for the boots of fascism. After a long hard day of shooting children, scrape the mud off on a man you can count on to lay down for you, Barack Obama.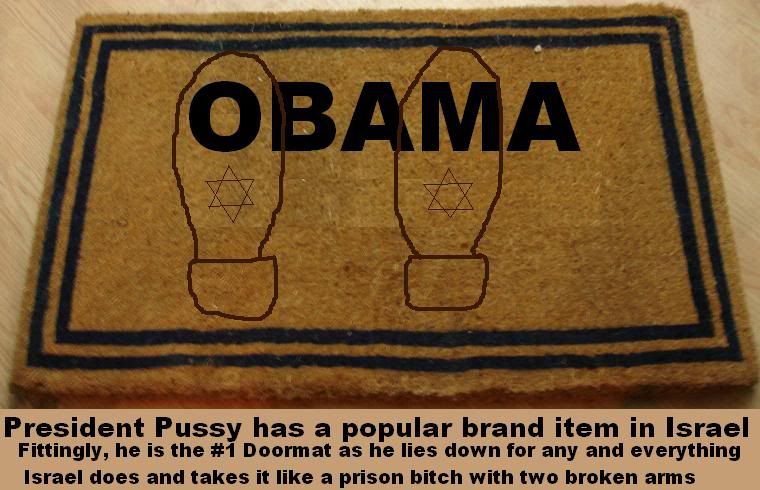 Barack Obama always willing to embarrass American's with his ankle grabbing stance for Israel. Obama, you knew Bush was bad but now you know what worse is. Obama had a message and it was for Israel, "Yes You can" he'd be sucking the taint himself but Biden's head is in the way and so he offers to touch his toes instead.
Obama to Israel, hey there Netanyahu, have you raped my mom yet, would you like to rape my mom, go ahead I'll help hold her down. Anything to protect zionism. Oh don't use the paper, Joe Blow Biden will lick those ass hairs clean. Oh don't open that, use my teeth. Thanks. President pussy.
He'll rob you to save wall street, send your kids to fight Israel's war and protect Israeli terrorist after they shoot an American in the head 4 times and kill 15 other people for the crime of bringing food to the starving.
Thanks for voting. Idiots.