I just received this in an email and have never come across it before. People here will definitely be interested in the last line, especially if you've never seen/heard this before.

Excerpts from a speech given by Philip Zelikow, the Executive Director of the 9/11 Commission, on September 10, 2002 at the University of Virginia:


"Finally. . . I wanted to offer some comments on Iraq. . . . I beg your patience, but I think there are some points that are worth making that aren't being made by either side in the current debate.

The Iraq situation this administration inherited is and has been unsustainable. Ever since 1996 the Iraqi situation has basically unravelled. . . . So then the real question is, OK, what are you going to do about it? How are you going to end up fixing it? And if you don't like the administration's approach, what's the recommended alternative?

Another thing Americans absorb, and this administration especially, is the lesson of Afghanistan. Because remember we knew that international terrorist groups were plotting to kill Americans in a sanctuary called Afghanistan. . . [I]n retrospect, it is perfectly clear that only . . . an [American] invasion could reliably have pre-empted the 9/11 attacks, which relied on people who were being trained in that sanctuary . . . So what lesson does one take from that with respect to Iraq? Well you can see the lesson this administration has taken from that example. And so contemplate what lesson you take.

Third. The unstated threat. And here I criticise the [Bush] administration a little, because the argument that they make over and over again is that this is about a threat to the United States. And then everybody says: 'Show me an imminent threat from Iraq to America. Show me, why would Iraq attack America or use nuclear weapons against us?' So I'll tell you what I think the real threat is, and actually has been since 1990. It's the threat against Israel. And this is the threat that dare not speak its name, because the Europeans don't care deeply about that threat, I will tell you frankly. And the American government doesn't want to lean too hard on it rhetorically, because it's not a popular sell..."
_________________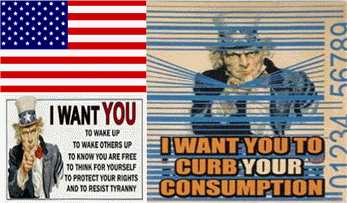 "The conscious and intelligent manipulation of the organized habits and
opinions of the masses is an important element in democratic society. Those
who manipulate this unseen mechanism of society constitute an invisible
government which is the true ruling power of our country." Edward Bernays