FOLLOW BY GOOD EXAMPLE - THIS PICKET IS STILL GOING ON EVERY THRUSDAY FROM 6PM TO 8PM FOR OVER 6 YEARS
There is a connected one in Manchester too! (Not sure what time or how often or which M&S though)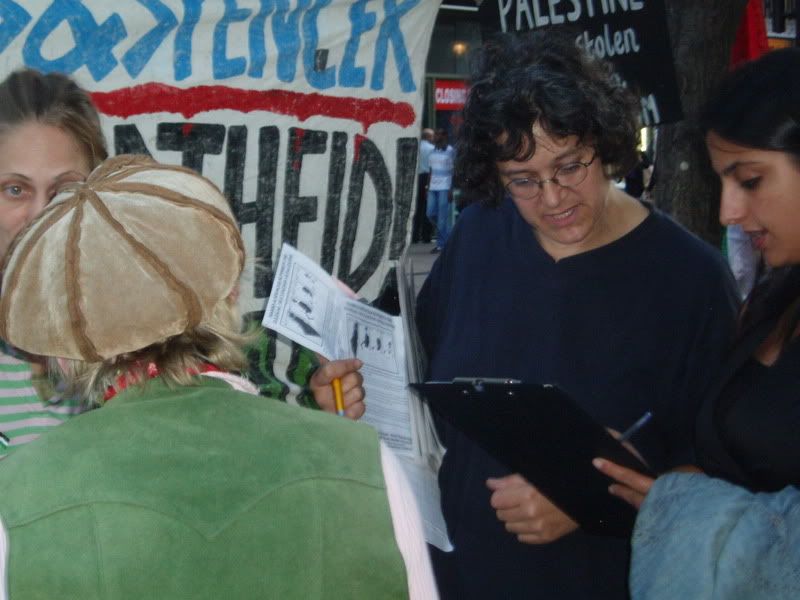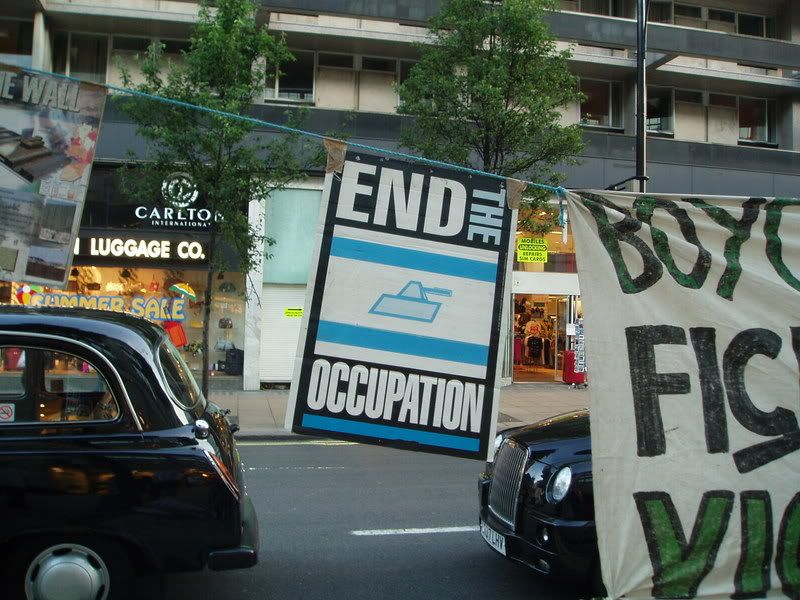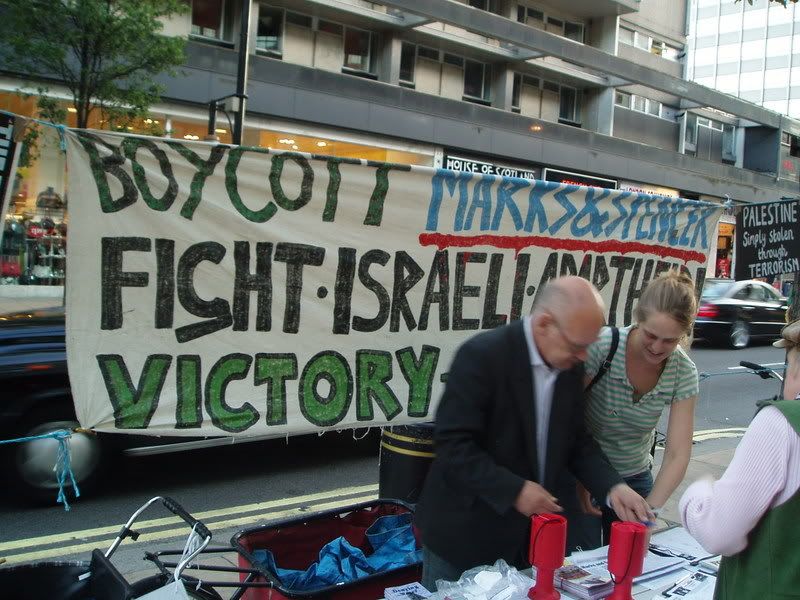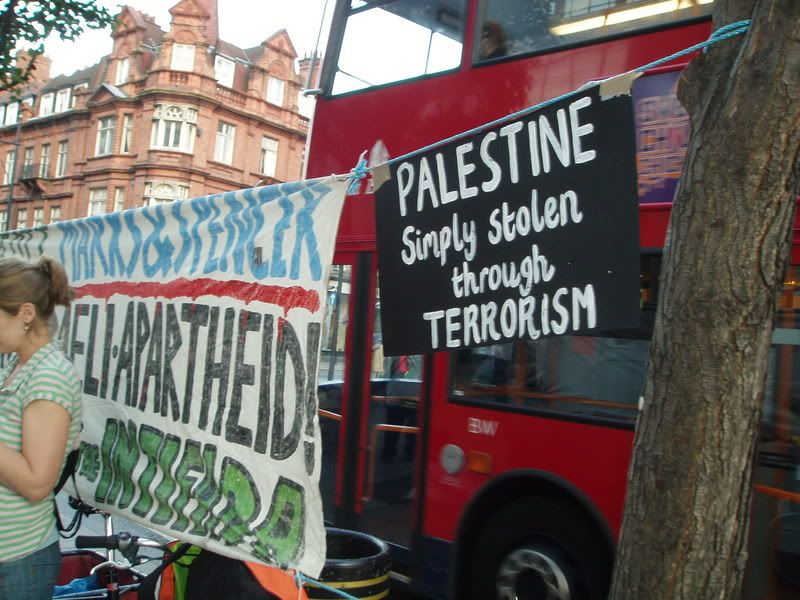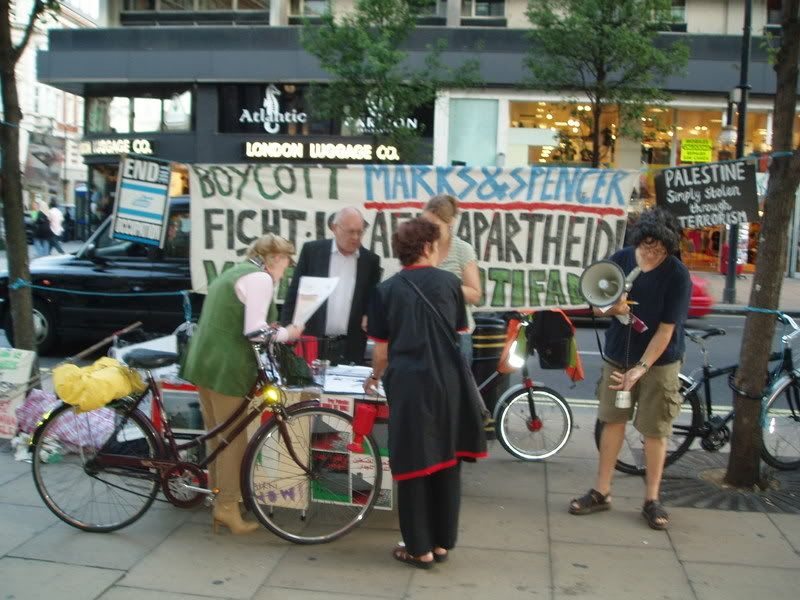 No sign of Zionist counter pickets anymore :]
Last time I went we did get some Israeli teenagers standing around trying to look intimidating but I knew they wudnt do anything.
And there was a man... lol came up to one of the picketers from FRFI:
Quote:
Man: "Why don't you do something about Darfur or something?"

FRFI Member: "We are..."

Man: "Oh.. FUCK OFF!!!" *starts walking away, faces me* "FUCK OFF!!"
raaa,, you could see the rage in his face - cos he has no arguement.