Fair People at the Mercy of a Government Gone Fowl
This is Ryan Dawson I lived on that Island it is where I am from I am one of those people forced to move, I came back to Japan. That island was not the same and it wasn't just the recession it was this attack on our civil liberties that brought the demise.
Judges can not change the law the ONLY reason the beaches are closed is
because our ignorant and cowardly county commission the only legislative
body involved signed the consent to his decree without that consent the
judge has no legal power as the judicial branch to close a park created
by congress executive order or not.
It's insane to close a beach on an Island and it has very predictable consequences. The bird is not endangered and it is not in danger either. We are talking about less then 10 birds. This whole thing is based on the environmental cultism and the nuts who never have a problem giving away some one else's land. It's pseudo science at it worst. All they did was count population year to year and then attributed any decline arbitrarily to beach driving. What is even more insane is that even though the entire case rest on an executive order from Nixon about Beach driving, why in the hell are pedestrians banned as well even from WALKING on the beach? They simply don't want any one to use the beach, they don't want it to be a recreational park they want it to be a wild life preserve even though there is one o those right next to it. They are not trying to protect a bird, they are trying to push their ideology. And we have busted the Audubon profiting from closures. They Stolen land up in Duck for a "bird sanctuary" and down the road they sold the property to developers for 25 million dollars! TO BUILD CONDOS. It is the height of hypocrisy these fake environmental groups. They are part of agenda 21, pushing for carbon taxes and stealing people's land.
Pass S1557 call NOW and urge that there be a god damn hearing on the bill. It already has enough votes to pass.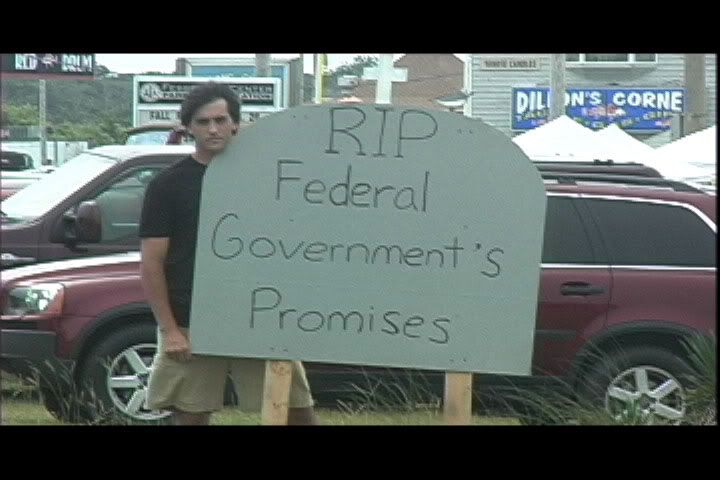 I'm the one that put the signs up that are in the film and who went to DC to get the bipartisan bill introduced and lobbied each senator for it, even though I am not in the film.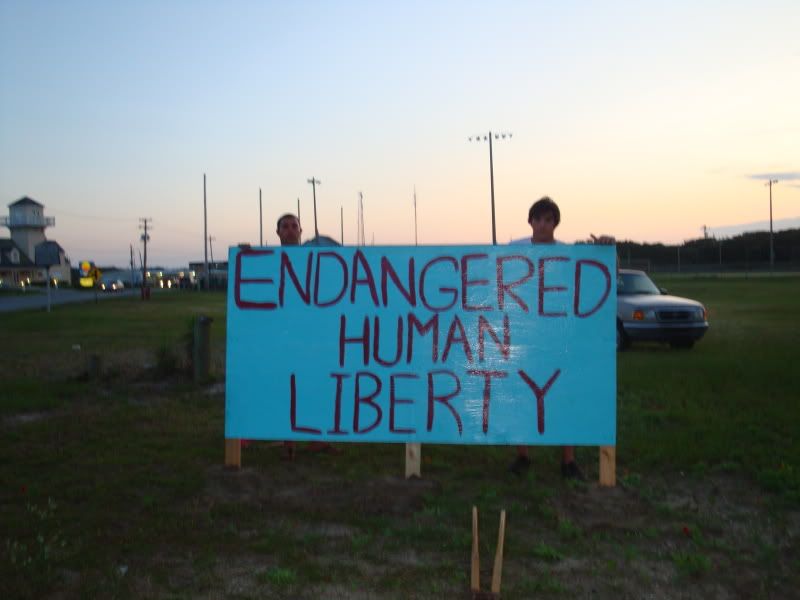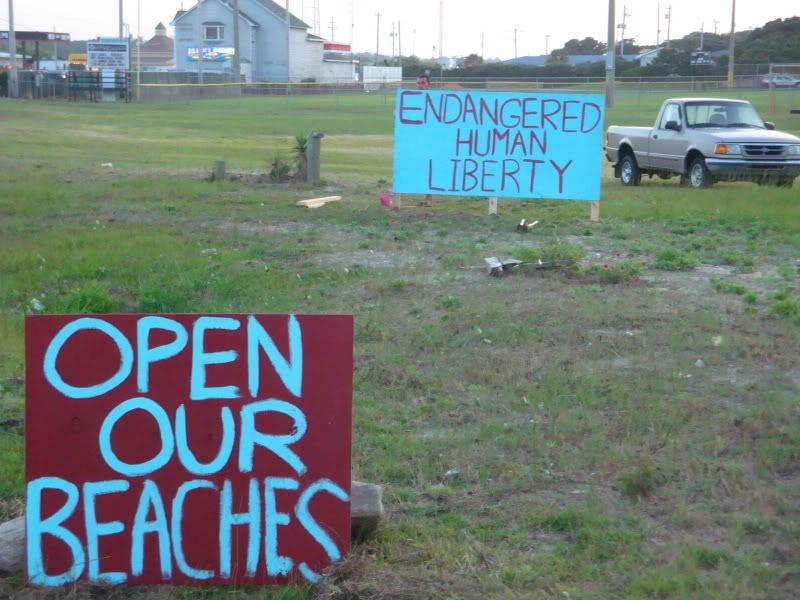 Two guy that helped me make the signs. That was my own wood from my house and we did this on our own time.
More
here
and
here
and
here
this one has some of the meeting with the NPS and it's gets heated
Listen to the PEOPLE